Air cooled / Scroll / R407C / Condensing unit
Capacity range: 90kW ... 174kW
Direct expansion condensing unit for connection to AHU's
Condensing unit - outdoor medium R407C (90kW...174kW)
The MSAT air-cooled condensing units have been designed for outdoor installation and for best energy efficiency in relation to reduced size. The compressors are of the hermetic Scroll type.
They are fitted with an innovative microprocessor control for regulating and optimising all unit functions, thereby increasing the energy efficiency.
An enameled, hot-galvanised sheet metal load-bearing frame with pre-painted aluminium outer paneling ensures maximum resistance to weathering. The base, made from painted galvanised metal sections with holes to facilitate lifting and earthing the unit, guarantees even weight distribution.
All the units are factory assembled and tested and ready for operation after connection, with consequent substantial reduction in installation costs.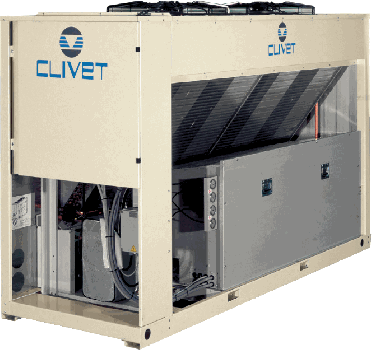 DOCUMENT
Download - General sales brochure
Download - Technical sales brochure
Operating manuals, wiring diagrams & software program guides are provided on sale of goods.