Air cooled / Scroll / R407C / Condensing unit
Capacity range: 210kW ... 588kW
Direct expansion condensing unit for connection to AHU's
Condensing unit - outdoor large R407C (210kW...588kW)
The SPINchiller series presents a new concept of condensing unit offering:
EFFICIENCY that increases as the heating load decreases, while guaranteeing maximum requested load when necessary. SPINchiller always ensures maximum comfort with very high efficiency and consequently considerable energy savings;
CUSTOMISATION of the unit with the ECOBreeze accessory, which enhances the qualities of flexibility and energy efficiency;
EASE OF INSTALLATION connection to the service system plus a simple control system and easy maintenance drastically reduce work requiring specialised personnel with consequent reduction in installation costs;
APPLICATIONS of the unit, also for special requirements both in the civil and technological air-conditioning sphere, thanks to the many available optional accessories.
The innovative and hi-tech features of SPINchiller give this series a much higher quality than can generally be found on the market today. MSAT-SC is a condensing unit series for use together with a remote evaporating section.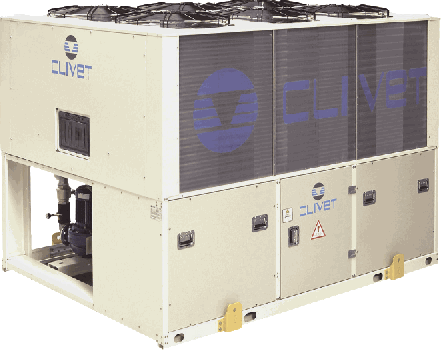 DOCUMENT
Download - General sales brochure
Download - Technical sales brochure
Operating manuals, wiring diagrams & software program guides are provided on sale of goods.