Air cooled / Scroll / R410A / Condensing unit
Capacity range: 25kW ... 80kW
Direct expansion condensing unit for connection to AHU's
Condensing unit - outdoor small R410A (26kW...80kW)
The MSAT-XEE air-cooled condensing units have been designed for outdoor installation and for best energy efficiency in relation to reduced size.
They may be combined with terminal units or connected to ex-changer coils of air-handling units.
The main features are:
HIGH ENERGY EFFICIENCY, especially during operation at partial loads, thanks to the use of two compressors of different capacity operating on a single cooling circuit;
SELF-ADAPTING - The evolved electronics implemented adapt the operating parameters to the load conditions of the system it is installed in, optimising consumption, noise and the working life of the components;
COMPACT SIZE - The units are designed to reduce overall dimensions to a minimum, a decisive factor to adapt to the features of any building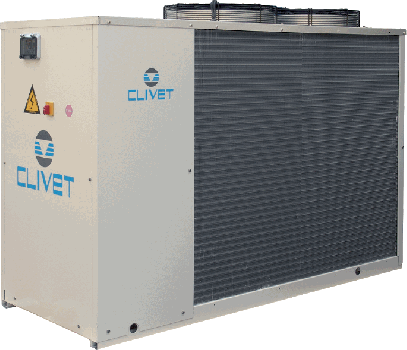 DOCUMENT
Download - General sales brochure
Download - Technical sales brochure
Operating manuals, wiring diagrams & software program guides are provided on sale of goods.