Air cooled / Scroll / R410A / Reverse cycle AC 
Capacity range:
Cooling 10kW ... 95kW
Heating 6kW .. 55kW
Airflow range: 1300m3/h (361 l/s) ... 12,000m3/h (3333 l/s) 
Reverse cycle fresh air treatment units
Fresh air treatment focus high efficiency R410A for 361l/s..3333l/s.
ZEPHIR³ encases the entire primary air system in a single packaged system. It extracts stale air and purifies outdoor air through the high efficiency electronic filters(option), effective against nano-particles, PM10, bacteria and pollen. 
The active thermodynamic recovery, based on the reversible heat pump technology, exploits stale as thermal source. It features high energy efficiency, thanks to the variable capacity compressor and the electronically controlled fans with variable flow capability. This way, it also gets rid of the major consumption due to high pressure drops from passive recovery units. The capacity from the thermodynamic circuit replaces most of the power produced by heating and cooling stations, without fossil fuels and no need for fluid distribution pipework.
ZEPHIR³ eliminates components with no useful effect, such as storage tanks, pipes and pumps, also thanks to the free reheating with hot gas recovery. Built-in controls allow operation with constant supply temperature, at maximum available capacity, at high airflow.
As it can greatly reduce primary energy consumption and CO2 emissions, ZEPHIR³ increases the property value and makes it easier to access financial support.
It sets industrial standards as it eliminates 80% of the on site work, with amazing savings on the Total Life Cycle Cost. Being the core equipment in residential, commercial and industrial applications, it can be matched to fan coils, direct expansion and VRF systems, radiant systems and chilled beams, raising efficiency in existing buildings as well.
The ZEPHIR³ can achieve COP up to 3 times higher than traditional system solutions.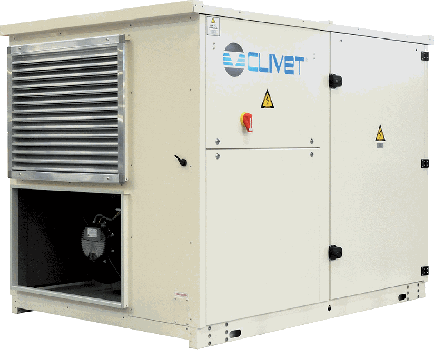 DOCUMENT
Download - Technical sales brochure
Operating manuals, wiring diagrams & software program guides are provided on sale of goods.