Chilled water / Hot water / Electric / Floor mount
Capacity range: 13kW ... 89kW
Cased, Top discharge, 2&4 pipe indoor terminal units.
Large sized floor mount terminal units (13.6kW...89.0kW).
The ELFODuct CF-V tall water terminal units have been designed for installation directly in the room or in technical spaces.
The units have been designed for sending air directly into the room or with ducted distribution. They are distinguished by their compactness and extremely low noise levels obtained thanks to internal soundproofing.
The main features are:
CONTROLS: from simple speed control through to the electronic control set-up for connection to ELFOControl or general supervisors;
COOLING & HEATING: in version for 2 and 4-pipe systems;
AIR PLENUMS: choice of aeraulic accessories (plenum for front air supply or on three sides);
FANS: available with high static pressure, which allow extensive ducting;
FLEXIBLE SETUP: front air return through grille (standard) or with return from the floor or from the rear;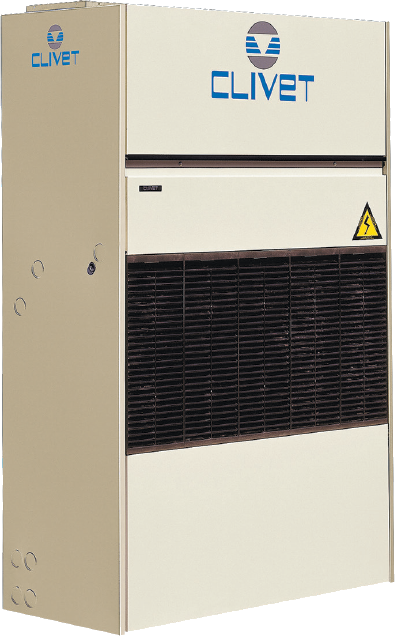 DOCUMENT
Download - General sales brochure
Download - Technical sales brochure
Operating manuals, wiring diagrams & software program guides are provided on sale of goods.