Air cooled / Screw / R134a / Chiller 
Capacity range: 485kW ... 1423kW
Liquid chillers of the SCREWline range, ideal for the large-scale commercial sector who want high efficiency and control, are specifically designed for outdoor installation
The SCREWLine³ liquid chillers have a screw compressor with R-134a refrigerant on two separate refrigeration circuits.
DUAL ENERGY VERSION - The standard EXCELLENCE version has a class A Eurovent rating and is ideally suited for applications with high outdoor temperatures. The PREMIUM version focuses on being compact, which means it is designed for installations with greater attention to the initial investment.
CONTINUOUS CAPACITY CONTROL - The continuous capacity control allows for a quick adjustment of the system's load and therefore an accurate control of the chilled water temperature with an exceptionally wide operating range.
EFFICIENT AND RELIABLE TECHNOLOGY - WDAT-SL3 employs the new generation dual screw compressors, electronic expansion valves, shell and tube evaporator and fans with innovative AxiTop diffusers with kinetic energy recovery.
FOR ALL CIVIL AND INDUSTRIAL APPLICATIONS - SCREWLine³ is available in two distinct series: Liquid chiller and Liquid Chiller with Direct free-cooling or glycol-free, for all applications that require high performance levels, continuous operation and lower operating and maintenance costs.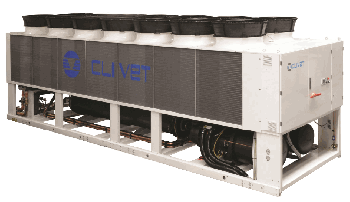 DOCUMENT
Download - General sales brochure
Download - Technical sales brochure
Operating manuals, wiring diagrams & software program guides are provided on sale of goods.