Air cooled / Scroll / R410A / Heat pump
Capacity range: 4kW ... 49kW
Liquid chillers and heat pumps of the ELFOEnergy Inverter range, ideal for the small-scale commercial sector who want tight control, are specifically designed for outdoor installation
SEASONAL EFFICIENCY: Guaranteed by DC Inverter technology applied to the compressor, which can modulate its speed to the energy needs required. This solution allows a further reduction in consumption and a significant improvement of the seasonal efficiency.
ADVANCED TECHNOLOGY: Clivet's continuous improving has allowed to realize ELFOEnergy Extended Inverter with special design features: Hydrophilic battery for a guarantee of efficiency in all conditions, electronic expansion valve to optimize the operation of the cooling circuit with DC inverter compressor, water kit to simplify the hydronic circuit and make it easier to maintain. The unit can be equipped with a DC Inverter circulator (optional), providing further energy savings through the modulation of water flow depending on the building thermal load and pressure drop.
MAXIMUM SILENCE: ELFOEnergy Extended Inverter is at the top of its class, thanks to the optimized profile of the fan, and through the modulation of the fan and compressor depending on the external conditions and building thermal load.
COMPACT SIZE: The continued research in product industrialization, has allowed to realize a very compact unit, a decisive factor to meet the requirements of flexibility to suit the characteristics of each building.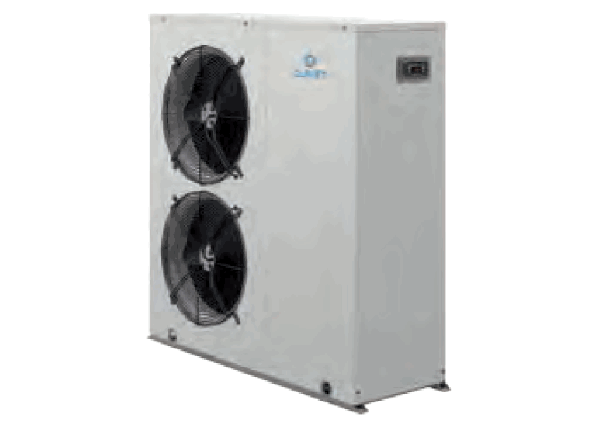 DOCUMENT
Download - General sales brochure
Download - Technical sales brochure (on request)
Operating manuals, wiring diagrams & software program guides are provided on sale of goods.